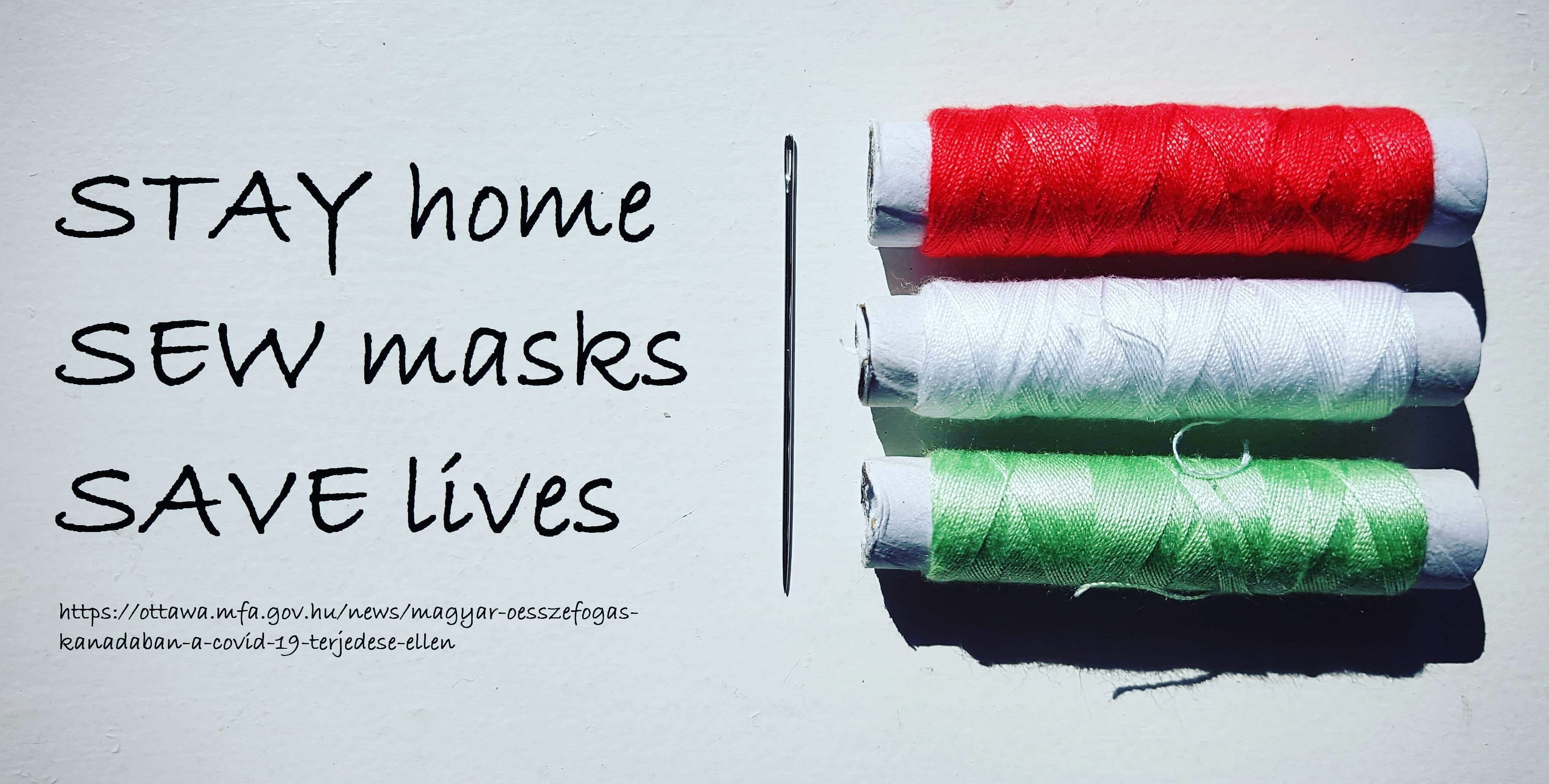 Hungarian cooperation in Canada against CoViD-19

STAY home! SEW masks! SAVE lives! – this is the slogan of the program against coronavirus in Canada, initiated by the Embassy of Hungary in Ottawa with the support of the State Secretariat for Hungarian Communities Abroad, the Hungarian Diaspora Council and the Hungarian diaspora organizations in Canada, which is supporting efforts against COVID-19.
The basic idea of the initiative, in the Year of National Cohesion, was to show that Hungarian communities living in the Canadian diaspora, living anywhere in this vast country, are ready and able to help those in need or on the front line – even in the midst of a pandemic. By sewing masks, the Hungarian communities in Canada can help fighting the spread of COVID-19 from the saftey of their homes. The catalyst for this positive attitude and plan of action was the statement by the Chief Medical Officer of Canada that wearing a mask is recommended for everyone in order to slow the spread of the coronavirus in Canada.